Vlerick Business School rebrand
From Belgium's international business school to a world-class international business school that happens to be in Belgium - CarringtonCrisp worked with the then Vlerick Leuven Gent Management School as they rebranded to Vlerick Business School.
Beginning with internal research, CarringtonCrisp used different tools to reach prospective students, current students, staff, alumni, employers, media, partners, accrediting bodies and funding bodies, locally and internationally.
We then took the research findings and communicated them in a brief for the assigned creative agency and worked with them to ensure research outcomes were clearly communicated in the new brand identity.
Finally, CarringtonCrisp worked with Vlerick to fully support the roll-out process of the new brand.
To find out how we can help with a project at your university or business school, please call us on +44 20 7229 7373 or email us at info@carringtoncrisp.com.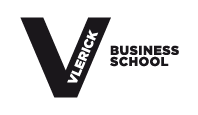 "You are inclined to think you know your school, but all you're experiencing is your own internal perspective. It's important to challenge those assumptions and have your views thrown in your face. CarringtonCrisp provided us with an objective view of where we are as a school."
- Hilde van Lysebeth, Corporate Marketing Manager, Vlerick Business School