Alumni are often underutilised and undervalued. Schools miss out on opportunities not just to build fundraising, but to better engage corporates, to support their recruitment of new students and to attract alumni to return for further study, to create potential providers of internships and guest speakers and much more.
Alumni Matters looks at what alumni want and what they can offer to schools. It considers how best to communicate with alumni, perceptions of business schools, their satisfaction with the experience, how to improve relationships with this community, what might encourage an alumnus to support a financial appeal.
To take part in the next round of Alumni Matters, which will go live in August 2023, and get insights specifically for your business school as well as the global report, get in touch with us at info@carringtoncrisp.com
Target Audiences: Alumni.
Timeline: survey goes live in August 2023.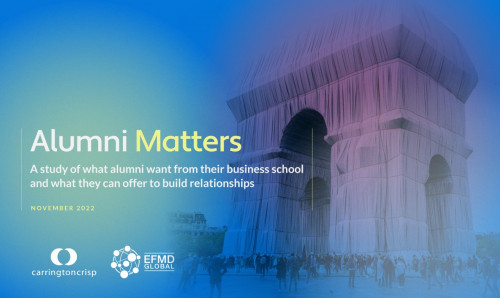 £350