Since launching The Business of Branding in 2004, we've helped more than 130 business schools in over 25 countries, with nearly 100,000 respondents.
Expressing compelling messages about your school and doing so to audiences globally from a prospective 16 year-old undergraduate to a 60 year-old chief executive is enormously challenging.
The study provides data, insight and analysis to help schools improve their branding and marketing activity, understanding what differentiates them from competitors, perceptions of international study destinations and how best to meet student, staff and corporate demands.
The latest study, published in association with EFMD in October 2019, found that the USA continues to decline in popularity as a study destination for international students, considered by 50.2% down from 62% in the previous year. While both the US and UK have political turmoil, there are a number of factors at play with cost being key. Fees have risen in both countries, but a strong Dollar compared to a weak Pound has given the UK an advantage in attracting international students.
To take part in the next round of The Business of Branding, which will go live in February 2020, and get insights specifically for your business school as well as the global report, get in touch with us at info@carringtoncrisp.com
Target Audiences: current students, faculty and professional staff.
Timeline: survey goes live in February 2020.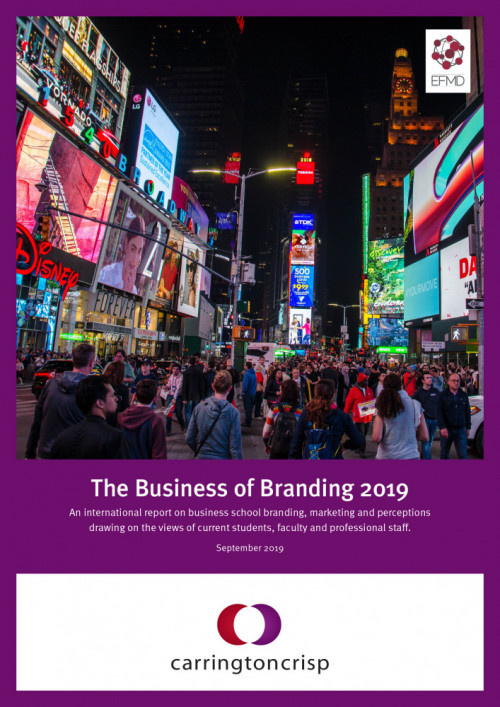 £220