Many schools are rethinking what an MBA means, challenged to make content relevant to tomorrow's careers, challenged by declining international student numbers or challenged by technology to deliver differently.
In 2009 CarringtonCrisp launched Tomorrow's MBA, a study of prospective MBA students seeking to find out whether attitudes to the qualification are changing, what they want from an MBA, what content is a priority for their studies as well as decision-making, motivation, fees, rankings, careers and much more.
The study has run annually since the 2009 financial crisis; in that time it has gathered views from more than 8,000 prospective students in over 90 countries.
In the latest study, published in association with EFMD in May 2019, the report highlighted Business and Financial Environment content as the most valuable MBA among prospective students with Corporate Finance in third place. Corporate Finance almost fell out of the top 20 most valuable pieces of content a few years ago. However, with uncertainty in global markets, students want to understand economic fundamentals and a growing number are pursuing careers in fintech.
To take part in the next round of Tomorrow's MBA, which will go live in October 2020, and get insights specifically for your business school as well as the global report, get in touch with us at info@carringtoncrisp.com
Target Audiences: Prospective MBA students.
Timeline: Survey goes live in October 2020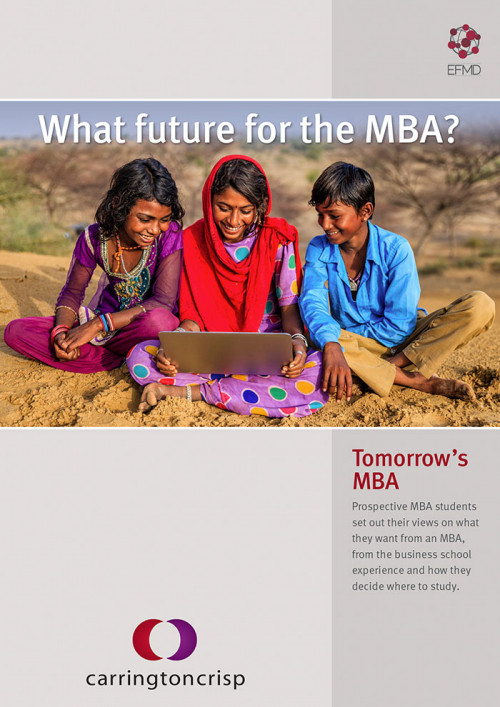 £350